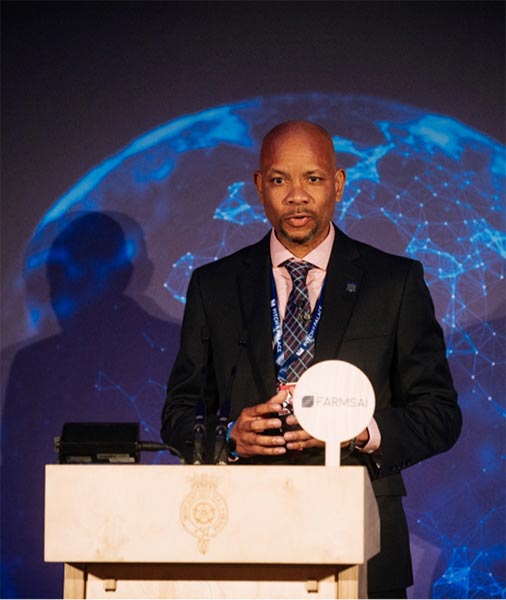 Philip Wells in the founder of FARMSAI, a cooperative data management movement that rewards sharing and collecting data and provides decision support tools, for the management and service delivery to stakeholders.
The SLCSI was enthusiastic about Mr. Wells' idea and quick to respond to his request for assistance to attend Pitch@Palace Commonwealth, an opportunity for Entrepreneurs and early stage businesses like FARMSAI from each of the 53 Commonwealth countries to pitch to CEOs, Influencers, Angels, Mentors and potential investors and Business Partners.
Not only is Philip an entrepreneur, he is a member and past Treasurer of the St. Lucia ICT Association, one of the more vibrant member associations of the SLCSI.
FARMSAI was one of over 100 entrepreneurs who participated in the Pitch@Palace Commonwealth, an initiative which was founded by The Duke of York in 2014 as a platform to amplify and accelerate the work of Entrepreneurs. The event took place at St. James's Palace in London on 16 April, 2018 as part of the Commonwealth Summit.
FARMSAI pitched at Pitch@Palace Commonwealth Boot Camp on Friday, 13 April where Philip and his team had the chance to hear from leading industry experts and Pitch@Palace Alumni, as well as receive support and mentoring.
Although Philip did not emerge among the top three finalists, we are delighted to report that FARMSAI received raving reviews and garnered tremendous interests and Philip is networking with investors and innovators from around the globe.
Philip, fresh from what he describes as a "life changing experience" expressed his gratitude to the SLCSI for providing financial support to his venture.
The SLCSI wishes Philip and his team every success in their pursuit of investors for FARMSAI.