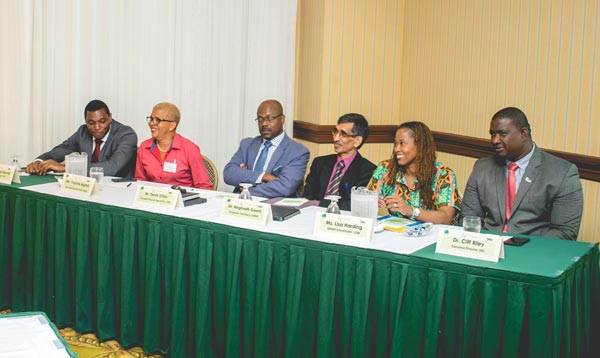 Miss Yvonne Agard, the Executive Director of the SLCSI recently completed a Train-the-Trainer 4-day workshop for Caribbean Climate and Innovation Center (CCIC) Hub Coordinators in Barbados.
CCIC is a part of infoDev's Climate Technology Program (CTP) which focuses on empowering developing countries to proactively and profitably adapt, develop and deploy climate smart (clean tech) technologies and business models.
The SLCSI has been the hub coordinator for Saint Lucia since signing an MOU with CCIC in 2014. The role of the SLCSI is to coordinate, promote and support the in-country activities and services, mobilize potential beneficiaries and create relevant networks and support infrastructure of the CCIC.
Over the last two years the SLCSI, in collaboration with Caribbean Climate Innovation Center has implemented a number of initiatives to support green Start Up companies in Saint Lucia. These include:
Hosting of the first ever green tech boot camp – 2016.
Launch of the regional Green Tech Competition "Caribbean Tech Entrepreneurship Programme (CTEP) – 2017
Financial and technical support to winners of CTEP – 2018 – Eco Caribe, Greening the Caribbean, HIVE, Ezee
Successful access to grant financing for "climate adaptation" projects and training – 2018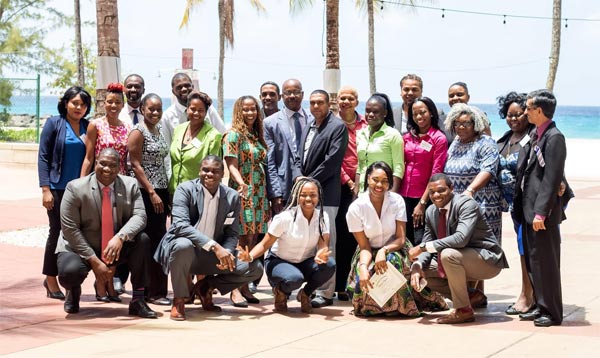 The Training programme was also attended by hub coordinators from the region, including Dominica, Grenada and Trinidad.  The four-day training provided Hub Coordinators with the platform to share national experiences and best practices, and to undertake boot camp simulation exercises.  The participants also had the opportunity to learn from Experts in the field and to hear from donor agencies on the funding opportunities for innovators and clean tech companies, (CDB, Compete Caribbean).
"The training programme provided me with a very practical and structured methodology for conducting boot camps.  I now have the knowledge to support my clients, from idea generation all the way to market," said Yvonne Agard, Executive Director, Saint Lucia Coalition of Services Inc., and Hub Coordinator, CCIC.  "This is exactly the boost green tech MSMEs in Saint Lucia and across the Region need.  In fact, I believe this training can benefit all regional MSMEs, because the methodology taught can also be adapted to identify and assist innovators in other emerging sectors," she said.
The SLCSI hopes to partner with other Business Support Organizations to share that experience in support of the growth and development of the MSME.