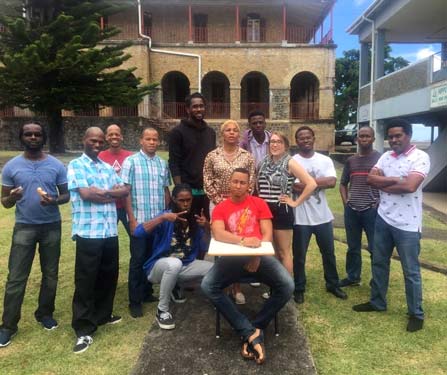 Animation took center stage as the Saint Lucia Coalition of Service Industries (SLCSI) in collaboration with Export Saint Lucia, Caribbean Export Development Agency (CEDA) and the Organisation of Eastern Caribbean States (OECS) hosted a 5-day animation boot camp in Saint Lucia.
The much anticipated event, organized to enhance the competencies of the region's animators and place them on par with their global counterparts, was held at the Sir Arthur Lewis Community College (SALCC) from August 13-17, 2018.
The five-day training attracted animators from the sub region including Antigua and Barbuda, the Commonwealth of Dominica, Grenada, Saint Vincent and the Grenadines and Saint Lucia – including one of Saint Lucia's finest – the Managing Director of Mafinis Productions, Milton Branford who provided technical assistance to the participants.
Toon Boom Animation, makers of the industry's premier storyboarding and animation software for animation studios and media publishers lent their expertise to 20 export-ready and emerging animators from across the sub region.   Participants were trained in the use of Toon Boom's Harmony software which is used in over 130 countries, and was awarded the Primetime Emmy Award in 2005 and 2012.
Most notably, the Harmony software has been used on productions like The Simpsons, The Princess and the Frog, The SpongeBob Movie: Sponge Out of Water, The Congress and My Little Pony: The Movie, among others.
Brandford expressed excitement about the opportunity to work with Toon Boom and the unique insights into the industry that the participants received from their interaction with Toon Boom experts.   He highlighted the wealth of talent that resided within the region and importance of such initiatives to enhancing those skills as a lucrative, global industry awaits.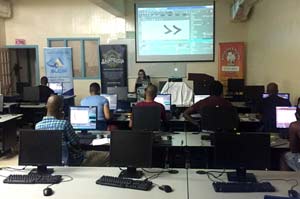 Ms. Agard, Executive Director of the SLCSI, on the final day of training, introduced to the participants the Services Go Global (SGG) program which is an export development training program for service providers offered by the SLCSI; they were given a glimpse into the steps involved in exporting their services, what was required for the market and how they should enter the market.
As part of the week-long activity, members of the cohort received guidance from Jason Lindsay, Co-owner of Full Circle Animation Studio based in Trinidad and Tobago, who provided insight into what it takes to export animations as a service and a product.
Ed Umoja Herman, President and Founder of the Pitons International Film Festival (PIFF) who is very well connected in the Hollywood sector also gave the group a realistic look at the collaboration that is required to be successful in the international world of animations