Business of Music Developmental Workshops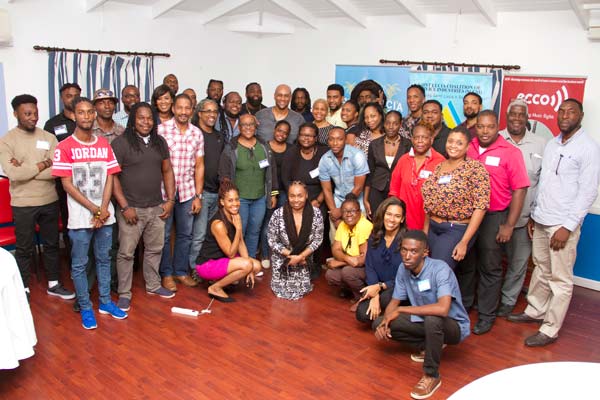 "Most artists…spend their entire lives learning to play music, and write songs but they don't really know how the music business works" Moby- award-winning American musician, DJ, record producer, singer, songwriter and photographer.
The Caribbean has produced musical legends like Bob Marley and Buju Banton and is known for its creativity and musical genius; however very few musicians realize the international success and stardom parallel to their talent. This has been attributed to a paucity of business shrewdness among business practitioners and the need for more structured approach to how they conduct their business. In response to this phenomenon the Caribbean Development Bank has engaged the Saint Lucia Coalition of Service Industries to facilitate a 5-day Business of Music Developmental series of workshops in Saint Lucia from November 26-30, 2018.
Participants from OECS will benefit from presentations from professionals from the Caribbean and the United States on topics such as Women in Business, Accessing International Markets, Negotiating Contracts and The Business of Music.
Caribbean Export Development Agency (CEDA) in collaboration with the Caribbean Network of Service Coalitions (CNSC) in 2017 launched the Business of Music online course which targeted musicians, producers, managers and writers. This program was piloted by the SLCSI with support from Export Saint Lucia.   As part of the criteria for registration into the CDB program applicants were required to complete the Business of Music online course which served as a foundation to the developmental workshops.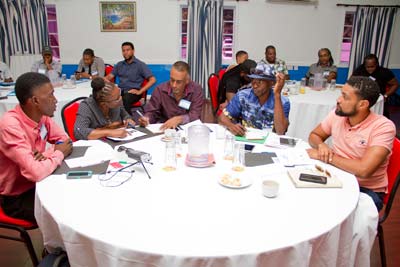 30 music practitioners have since qualified for the program and eagerly await the chance to learn from the experts and take advantage of this networking opportunity.
The presentations will take place at the Coco Creole conference center and run from 9:00 am to 4:00 pm daily.
Persons interested in pursuing the Business of Music online course can register @
---
Meet our distinguished presenters:
Vivian Barclay – Women in Business
Vivian is the General Manager of Warner/Chappell Music Canada. She is a classically-trained musician with a degree in Radio & Television from Ryerson University.
http://www.newskoolrules.com/portfolio/vivian-barclay-general-manager-warnerchappell-can/
---
Chris Cooke – Business of Music
CHRIS COOKE is an editor, journalist and media entrepreneur. He is co-Founder and MD of CMU, a company that helps people navigate and understand the music business. Learn more about Chris by clicking on the link below:
http://mynameischriscooke.com/
---
Carla Paris – Negotiating Contracts
Carla Parris is a vibrant and seasoned entertainment & sports lawyer, talk show host, entrepreneur & content creator. She operates the first boutique law practice in Trinidad and Tobago whose exclusive focus is in entertainment, intellectual property & sports law.
https://tt.linkedin.com/pub/carla-parris/b/603/667
---
Jeremy Harding – Accessing International markets
Jeremy Harding is an engineer, producer, musician, DJ and manager whose 2 Hard recording studio (and label of the same name) has a prominent hold on the music scene in his native Kingston, Jamaica. Perhaps best known as Sean Paul's manager, Harding initially made a name for himself as a producer, behind such hits as Beenie Man's "Sim Simma (Who Am I)," Mad Cobra's "Pet & Pamper," along with Sean Paul's "Infiltrate" and "Baby Girl" to name a few. Learn more about Jeremy @
https://www.linkedin.com/in/jeremy-harding-professional