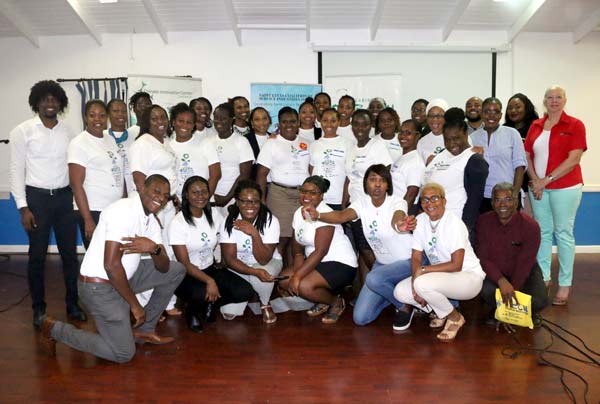 Women from Saint Lucia and the rest of the OECS converged at the Coco Palm hotel in Saint Lucia for the first Women in Business Green Innovation Boot Camp. From October 10 -12, 2018 26 women participated in an intense 3-day workshop organized by the Caribbean Climate Innovation Center (CCIC) and facilitated by the Saint Lucia Coalition of Service Industries (SLCSI) and the Organsiation of Eastern Caribbean States (OECS). The workshop provided participants with the skills needed to develop and launch an environmentally sustainable business.
CCIC is a long-standing partner of the SLCSI as in 2016 the organization hosted the first boot camp for entrepreneurs in the Green tech sector in Saint Lucia.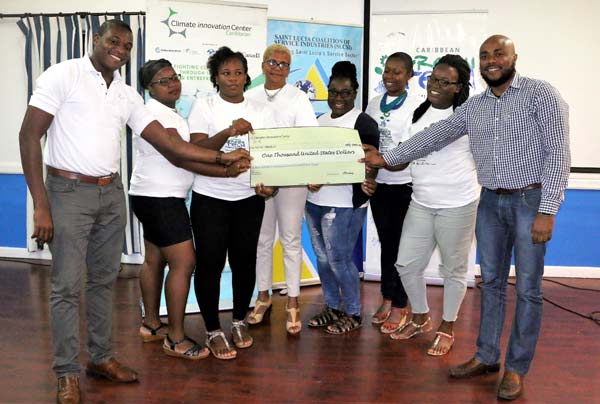 On the heels of CCIC's training program for its hub coordinators across the region which saw the SLCSI's Executive Director, Ms. Agard becoming a Certified Hub Coordinator, Saint Lucia was selected as the host for the first boot camp that would target female entrepreneurs from the OECS involved or interested in venturing into clean technology sectors such as: Sustainable Agribusiness, Water/waste management, Energy efficiency, Renewable Energy, Resource use efficiency, Sustainable Tourism, Sustainable Transportation and Water/ Waste Management Renewable Energy.
Participants were exposed to an Idea Generation Session, Business Education, Mentorship and a Pitch Competition with prizes ranging from US 250.00 to 1000.00.
Before a panelist of esteemed Judges comprising marketing experts, Business Development Specialists and entrepreneurs, 5 teams pitched their business ideas which included an underground green house, an Artificial Intelligence systems for Business Operations, biogas plant and a paperless receipt system.
Ms. Tamara Prosper who hailed from Grenada lead her team to a resounding victory with their business idea "Endson" which is an online marketplace that allows the buying and selling of reusable, renewable and recyclable goods and services. The multinational team of ladies from Grenada, Saint Lucia, Dominica and Anguilla is currently working with the Small Business Development Center (SBDC) to actualize their business idea and launch in Saint Lucia in 2019.
The 3-day event culminated with a closing ceremony and cocktail. Guest Speaker, Mrs. Paula Calderon, Founder and Managing Director of Caribbean Awnings, applauded the participants for their participation in the initiative and shared her experiences as a female entrepreneur in a male dominated sector. She also spent considerable time delving into the prospects that exist within the green tech sector and encouraged the ladies to pursue those opportunity-based industries.
The SLCSI was awarded a US10, 000 grant towards further empowering the participants in their entrepreneurial journey.