Leandra Peter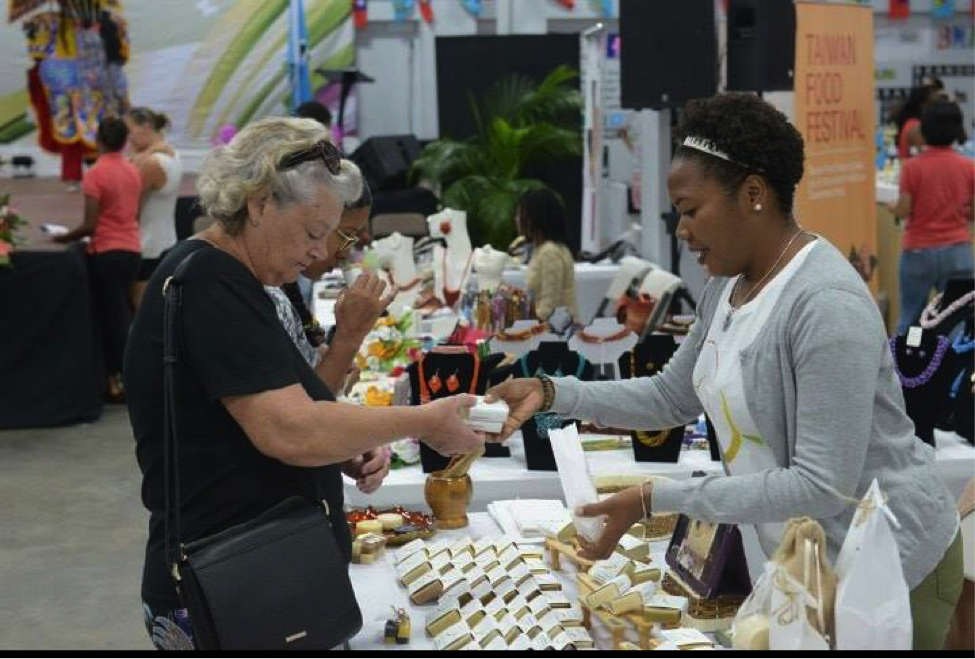 Ms. Leandra Peter is a pharmacy technician by profession, but she also has another passion – soap! Leandra is the founder and managing director of Farm Essence, a Saint Lucian owned and based company that produces vegan-based and handcrafted soaps. "Farm- Fresh and Harvested for your Skin" is the ethos of Farm Essence.   Farm Essence's soaps are sulphate-free and packed with nourishing ingredients such as unrefined shea butter, extra virgin olive oil, virgin coconut oil, clays, and essential oils to create nurturing skin care that, they assure will not strip your skin of its natural oils.
Leandra boasts superb and personable customer service. Leandra signed up for the Cheri Blair mentorship program in June and is excited about the prospects her business holds with the guidance of her mentor.Look out for Farm Essence at the Taiwanese Expo happening from October   2018.
Check out Farm Essence on Facebook:
https://www.facebook.com/farmessence.slu/
---
Abegail Sandy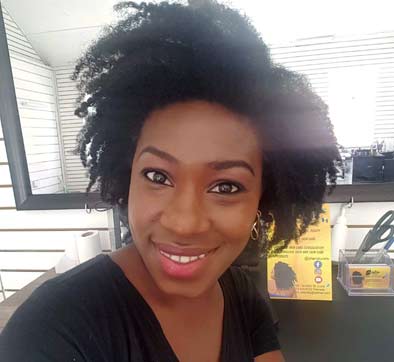 Natural hair is the new craze and She Naturals is riding the wave. Abegail Sandy is the owner and founder of She Naturals, a Cosmetic Manufacturing and Salon Services company based in St. Lucia. They produce natural hair and skin care products from tropical plants. This business began in 2014 and is now shipping its products to 8 islands. Their line of products includes hair moisturizers, shampoos, curl pudding, herbal soaps, growth oils, skin creams and scrubs. Abegail started the business because she wanted to teach women that there is an alternative to harsh chemicals that are often found in their everyday cosmetics.
Abegail signed up for the Cheri Blair program in June 2018 and had this to say about her experience so far:
"I am thankful for the Cherie Blair Foundation as it has connected me to a group of women who are like-minded and a mentor who is always ready to listen and share. The program has helped me to focus on growth -growth in aspects of my business that are most important, like advertising and finance. Reading the stories of other women in countries far away from me and learning how they are being helped through the program makes me eager to continue. My Mentor is really nice and forthcoming. Even when we get busy; whenever we get back to talking it's just like a friend. We go straight back into a comfortable sharing relationship. The program is definitely helping me with improving business."
Visit She Naturals on Facebook @ https://www.facebook.com/shenaturalscaribbean/
To learn more about the Cherie Blair Foundation's "Mentoring Women in Business Program" click on the link below http://www.cherieblairfoundation.org/programmes/mentoring/